Divisional Dean of the Arts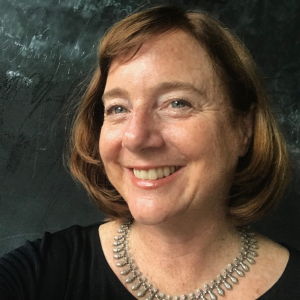 Contact Information
050 Communications Building
Biography
PhD, Northwestern University, 1997
AB, Occidental College, 1986
Catherine M. Cole, Professor of Drama and Divisional Dean of the Arts at the University of Washington, is the author of Performing South Africa's Truth Commission: Stages of Transition (2010), Ghana's Concert Party Theatre (2001), and Performance and the Afterlives of Injustice (forthcoming 2020). Cole has served as the Executive Editor of Theatre Survey, co-edited the book Africa After Gender? (2007) as well as special journal issues on "African and Afro-Caribbean Performance" with Theatre Survey, and "Routes of Blackface" with TDR. Cole's disability dance theater piece Five Foot Feat toured North America between 2002 and 2005. 
Cole has published over thirty articles in journals such as Africa, Boom: A Journal of California, Critical Inquiry, Dissidences: Hispanic Journal of Theory and Criticism, Disability Studies Quarterly, Ghana Studies, Research in African Literatures, Theatre, Theatre Journal, Theatre Survey, and TDR and chapters in many edited volumes. Cole's research has received funding from sources such as the National Humanities Center, Freie Universität Berlin, National Endowment for the Humanities, Fund for U.S. Artists, American Association of University Women, ELA Foundation, and University of California Institute for Research in the Arts. She serves as co-editor with Christopher Balme and Tracy C. Davis on a book series, Transnational Theatre Histories (Palgrave MacMillan). 
With over twenty years of teaching and administrative experience, Cole has been UW's Divisional Dean of the Arts since 2016, where she has launched an Arts and Creativity Initiative with a $600K grant from the Mellon Foundation. Cole has held previous positions as Chair of the Department of Theater, Dance and Performance Studies and head of the Graduate Group in Performance Studies at the University of California, Berkeley; as well as Associate Director for Special Projects at the Interdisciplinary Humanities Center and Vice Chair of the Academic Senate at UC Santa Barbara. Key campus-wide projects have included Isla Visa Arts at UCSB and the Fiat Lux Redux project at UC Berkeley. 
For a recent interview about Cole's research, see: https://vimeo.com/251477254