Part-time Lecturer, Scenic Design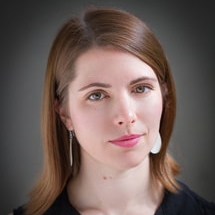 Biography
MFA, Scenic Design, University of Washington School of Drama, 2015
BA, Theater Arts, University of Puget Sound, 2009
Julia Hayes Welch is a freelance scenic designer based in Seattle, Washington.  Her passion for theatre is fueled by a desire to constantly be learning and a need for rigorous collaboration.  She enjoys using an evocative visual vocabulary to engage with text, audience, and world at large.
In the Seattle area, Ms. Welch has worked with ACT Theatre, Intiman Theatre, Village Theatre, Seattle Shakespeare Company, Book-It Repertory Theatre, Seattle Opera, The Seagull Project, 5th Avenue Theatre, ArtsWest Playhouse, Seattle Public Theatre, Washington Ensemble Theatre, Ghost Light Theatricals, 14/48, Centerstage Theatre, Live Girls Theatre, and others.  She is a founding member of Handwritten Productions and was their resident scenic designer from 2010-2013.  Regionally, she has designed for Theatreworks UCCS and for Kentucky Opera.
She is a member of United Scenic Artists Local 829.
Ms. Welch is a guest lecturer at the University of Washington, teaching undergraduate theatrical design.
Professional Affiliations: