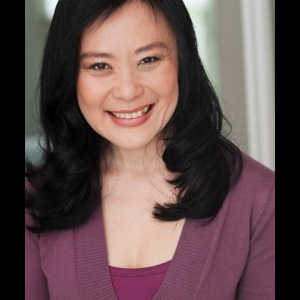 Biography
Kathy Hsieh is an award-winning actor, writer and director. As an actor she has worked in film, audio and theatre including the Seattle Rep, Book-It, ACT, Intiman, Seattle Public Theatre, ReAct, Living Voices, Theater Schmeater, Freehold, Live Girls!, 14/48 Productions, ArtsWest and more. 
Her scripts have been presented in Seattle; Vancouver, B.C; Chicago and Minneapolis. Her script B4 was selected as part of the International Centre for Women Playwrights' Chicago Her-rah Festival 2007, and won Honorable Mention in New York's New Works of Merit Playwriting Contest. She was also featured in The Dramatist Magazine in 2007 as "50 to Watch."
In 2012 she received Verizon's Asian Pacific American Bash's Innovator Award and A Special Award of Recognition by The Seattle Theater Writers Gypsy Awards for Excellence in Playwriting. As an artist she has been honored by the National Association of Asian American Professionals in Seattle as their Artist of the Year in 2003 and by ArtsFund.
As the Cultural Partnerships & Grants Manager for the Seattle Office of Arts & Culture, she's working to transform the City's arts funding program through a racial equity lens and helped the agency earn the Seattle Management Association's first Race & Social Justice Management Award.
She is also a Co-Executive Producer for SIS Productions, a local Asian American theatre company run by women to provide them with opportunities for developing leadership skills.