Interim Executive Director
Floyd U. Jones Family Endowed Chair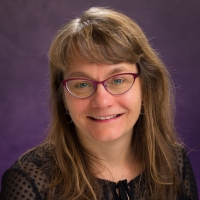 Biography
Ph.D., University of Michigan, 1997
M.A., Northwestern University, 1993
B.A./M.A., Johns Hopkins University, 1989
A member of UW faculty since 1997, Lynn Thomas is an experienced administrator and campus leader, having previously served as Chair of the Department of History from 2012 - 2015. She has also served on the faculty board for the Simpson Center for the Humanities, on the Royalty Research Fund selection committee, and on several departmental review and chair search committees. Nationally, Thomas has served as a co-editor of the Journal of African History, and on fellowship selection committees for the National Endowment for the Humanities, Social Science Research Council, and National Center for the Humanities. 
Thomas is a historian of politics and gender in twentieth-century Africa. As a student, she was drawn to the discipline of history by a desire to gain knowledge of the past in order to better understand the problems and possibilities of the present. In recent years, she has taught undergraduate courses on the history of sub-Saharan Africa since 1880, the history of South Africa, and the global history of AIDS. Her graduate course offerings include African historiography, Comparative Colonialisms, and comparative gender. In addition to being Interim Executive Director of the School of Drama and a faculty member in the University of Washington Department of History, she is an Adjunct Professor in the Gender, Women & Sexuality Studies Department, and in the Anthropology Department, and an active member of the African Studies Program.
Thomas's forthcoming book, Beneath the Surface (Duke University Press, January 2020) is a transnational history of skin lighteners centered in South Africa that extends into the broader Southern African region, East Africa, and the United States. Through tracking the production, consumption, and opposition to skin lighteners, Thomas explore how changing politics of gender and race have developed through the movement of things, people, and ideas between a range of locations. Over the years, her research has been supported by fellowships from the Watson Foundation, Social Science Research Council, U.S. Department of Education (Fulbright), Woodrow Wilson Foundation, National Endowment for the Humanities, and American Council of Learned Societies.