Submitted by
Holly Arsenault
on March 19, 2019 - 11:08am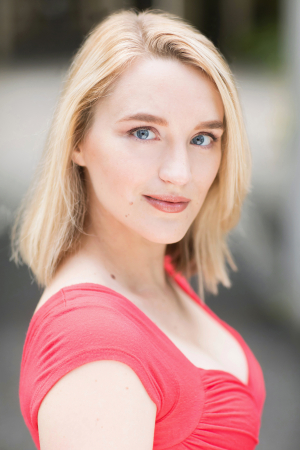 From now until the end of the school year, we will be introducing and celebrating our graduating students, looking back on the work they've done during their time here, and sharing their reflections and wisdom as they head off into the professional world. Today our series continues with graduating MFA actor Alana Cheshire.

What do you know now that you didn't know when you started this program? I have oceans inside of me. I have a voice and something to say as an artist. I'll always have more questions than I have answers, and that's a wonderful thing.
What are you most looking forward to being able to do now that you won't be in class or rehearsal 12 hours a day? Getting enough sleep! Having the freedom and ability to audition for all the things I didn't have time for while I was in school. Having the energy to work out regularly again (and no more excuse not to!) Being able to look back on my time here and think, "Wow, look how far I've come."
Any plans for after graduation? I plan to stay in Seattle for a while, and work professionally in theatre and film/television. Also, my husband and I are planning on getting a dog and finally going on our honeymoon!
Do you have a favorite memory from your time here? Some of those nights at rehearsal where it hit 9:30 PM, we had all been there for 12+ hours and were slap-happy and beyond exhausted, and the logic centers of our brains had long since pooped out, and some of the strangest, silliest, and most exciting moments of camaraderie and collaboration were able to occur.
What piece of advice do you have for those following in your footsteps? Trust your journey. Make friends with your fear and discomfort - they are indicators that you are on the brink of discovery.
---
The Professional Actor Training Program class of 2019 Showcase presentation will take place April 15th in Seattle and April 24th in Los Angeles. To learn more or request an invitation, visit uwdramalabs.com.