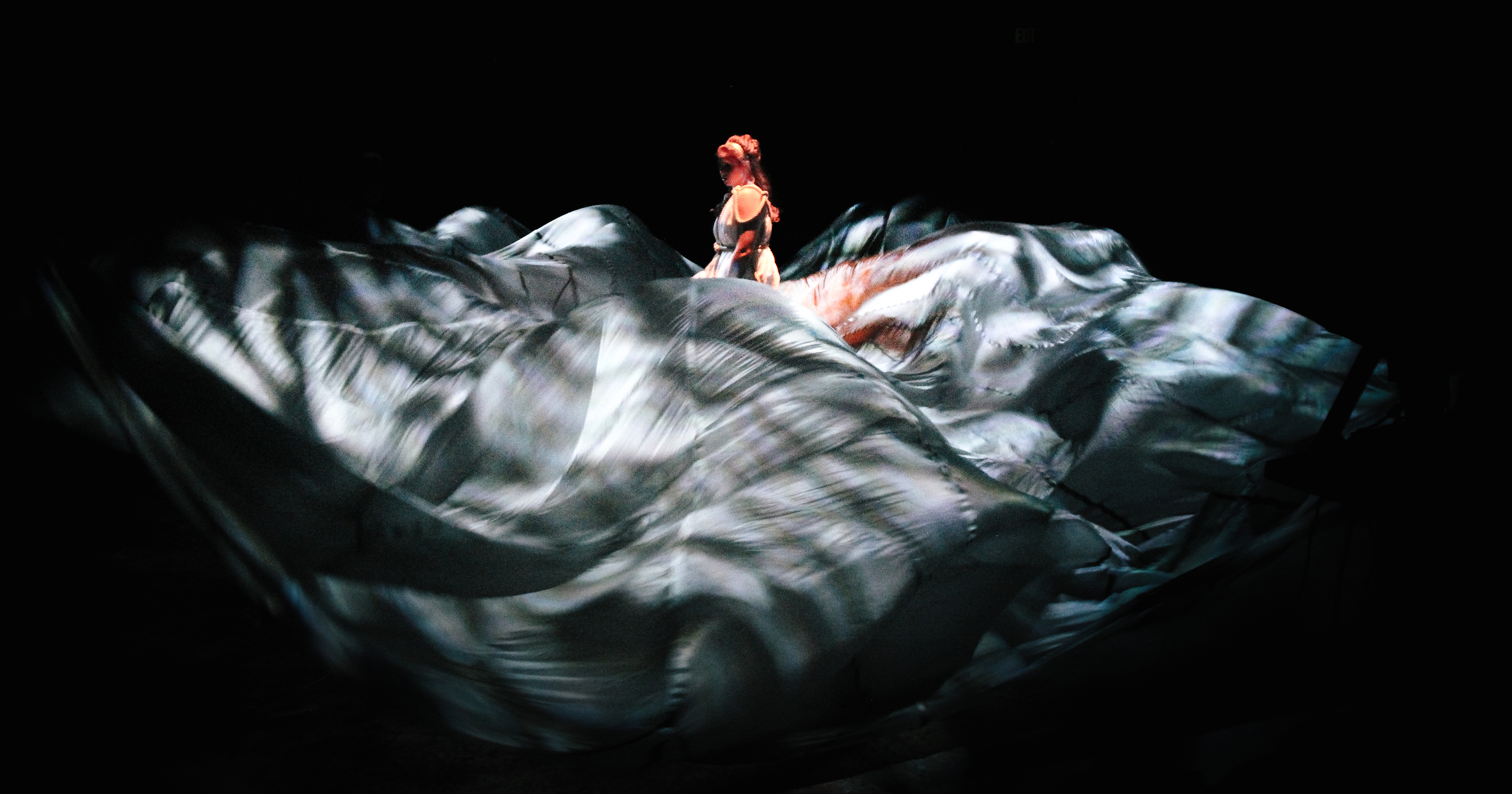 [Iphigenia and Other Daughters, 2016. Photo by Isabel Le.]

"Ours is a vivid, living, ever-evolving artform. This is why it's so exciting for us, as teachers, to meet and mentor each new group of students as they bring their live-wire minds to the work of visual storytelling."

- Deborah Trout, Professor Emeritus, Costume Design
We train professional scenic, costume, and lighting designers. Our graduates are working at the highest levels of the field, designing for theatre, dance, film, opera, and television. 
The three-year Master of Fine Arts program at the University of Washington School of Drama in Seattle brings together set, costume, lighting, and multi-disciplinary artists to train in wide-ranging design for theater and performance. The heart of this program is a commitment to storytelling, collaboration, and community. We train artists of the highest caliber who can meet complex artistic challenges with integrity, excellence, and ingenuity. Our faculty and alumni work in every corner of the industry.
PROGRAM OF STUDY
Our Design MFA is a three-year program:
Year One: Design courses, skill building, and course work in collaborative storytelling
Year Two: Design courses, production work, and 10-week internship
Year Three: Design courses, production work, and capstone project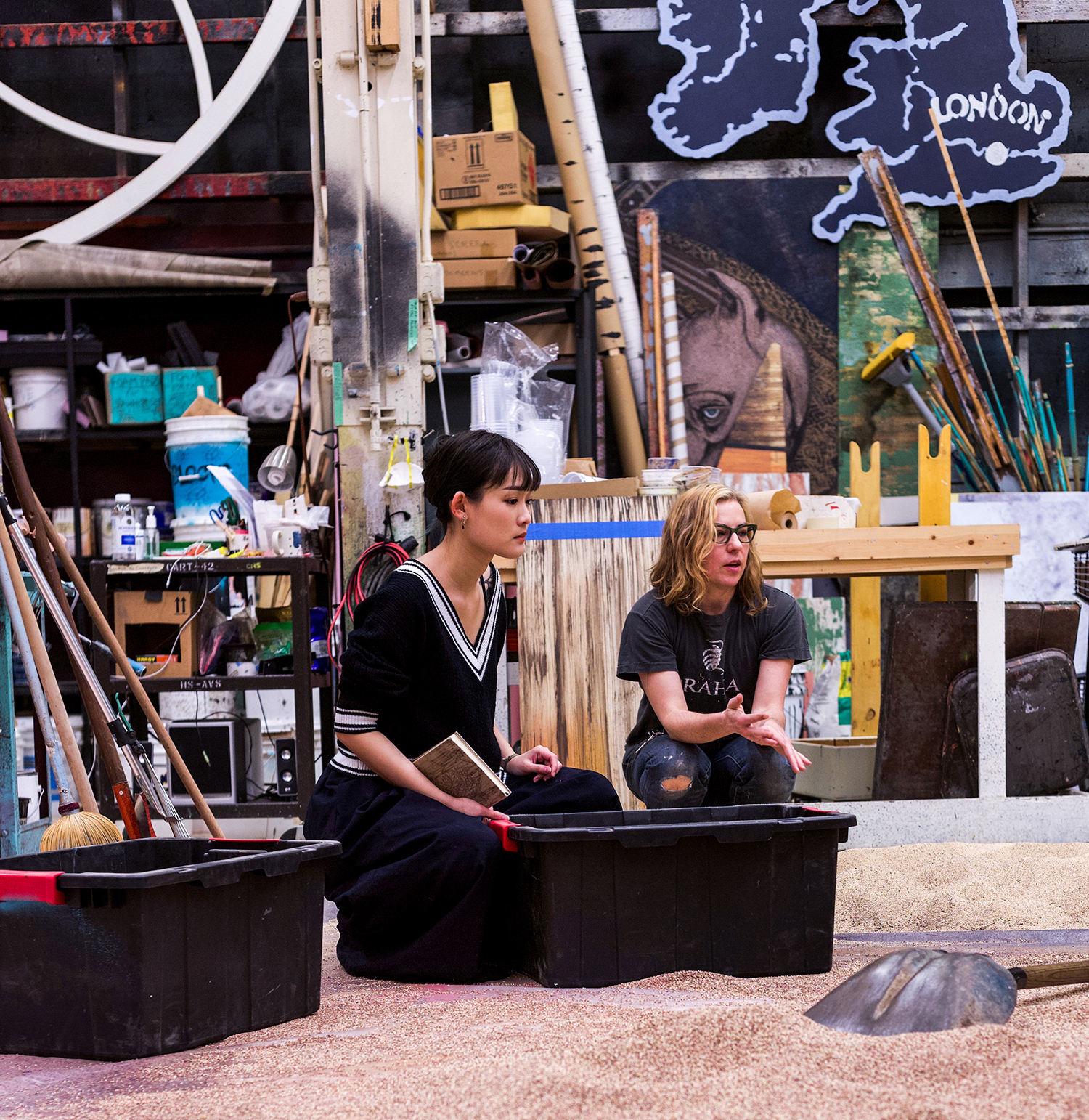 [MFA design student Shin-yi Lin consults with resident scenic artist and faculty member Jennifer Law in Drama Scene Shop. Photo by Kyler Martin.]

WHAT YOU WILL STUDY AND HOW YOU WILL STUDY IT
Your course schedule will consist of studio and skills courses designed to develop your proficiency in such areas as text analysis, dramaturgy, drawing, drafting, painting, fabric identification, the manipulation of lighting to control visual focus, and the ability to transform two-dimensional visual ideas into three-dimensional forms. You will be required to work in the other design disciplines, while developing your mastery of your home discipline. You will also take classes with MFA directors and actors on collaborative, generative, and devised storytelling.
CONNECTING WITH THE PROFESSIONAL WORLD
Relationships built in classes fuel creative work in our classroom, on our stages, and beyond. While in school, students design alongside faculty, alumni, and guest artists on creative teams supported by our professionally staffed scenic, costume, lighting, and sound shops.
In their second or third year students explore the professional field through an internship working with designers, directors, companies, or other artistic pursuits. Previous internships have included event design, opera, architectural lighting, concerts, theme parks, tv and film.
WHO WE ARE LOOKING FOR

Students entering the program are passionate about storytelling and curious about the world. The ideal student is a maker of collaborative/artistic/performative work and is applying to graduate school to grow both their artistic and technical skills. While there is always room for the exceptional applicant, it is extremely difficult to gain admission directly out of a BA/BFA program with no other credentials.
You may have prepared for graduate study as an Undergraduate Drama major, or in a related field such as Art, Architecture, English, or Fashion, or have a background seemingly unconnected to the arts. You may be a theater director or performer who has found yourself gravitating towards design. You may be a fine artist who has found themselves increasingly working in theatrical settings. No matter what your background is, we expect you to have a reasonable amount of exposure to theatre, opera, and/or dance, and the passion to pursue three years of intensive training in these fields.
FINANCIAL SUPPORT
The School of Drama provides a generous financial support package to all of our graduate students. Individual packages are negotiated at the time of offer.
WHO WE ARE
Meet our Design faculty
Meet our costume shop, scene shop, electrics, and production staff
Meet our current students
MORE ABOUT EACH OF OUR DESIGN PROGRAMS
Scenic Design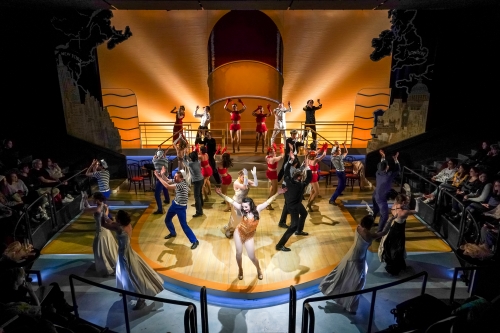 Anything Goes, 2018
Scenic design by Alex Winterle, MFA 2018
Through a rigorous succession of studio assignments and realized production work, students in scenic design develop proficiency of expression via drawing and painting, drafting, model building, and scene painting, and a working knowledge of scenic and property construction. Production work is emphasized in the second and third year of residency. 
Costume Design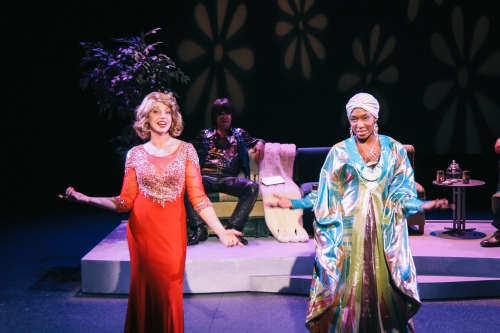 By the Way, Meet Vera Stark
Costume Design by Jordan Fell, MFA 2019
This course of study empowers students to approach clothing as a means of sociological, cultural, historical, and theatrical storytelling. Design coursework focuses on deepening artistic impulses and connecting design to dramaturgy. Alongside design and collaboration classes, students gain skills in figure drawing, fabric identification and manipulation, and the business of costume design. Production work is emphasized in the second and third year of residency. Students receive individual mentorship and opportunities to assist or observe faculty members on outside projects.
Lighting Design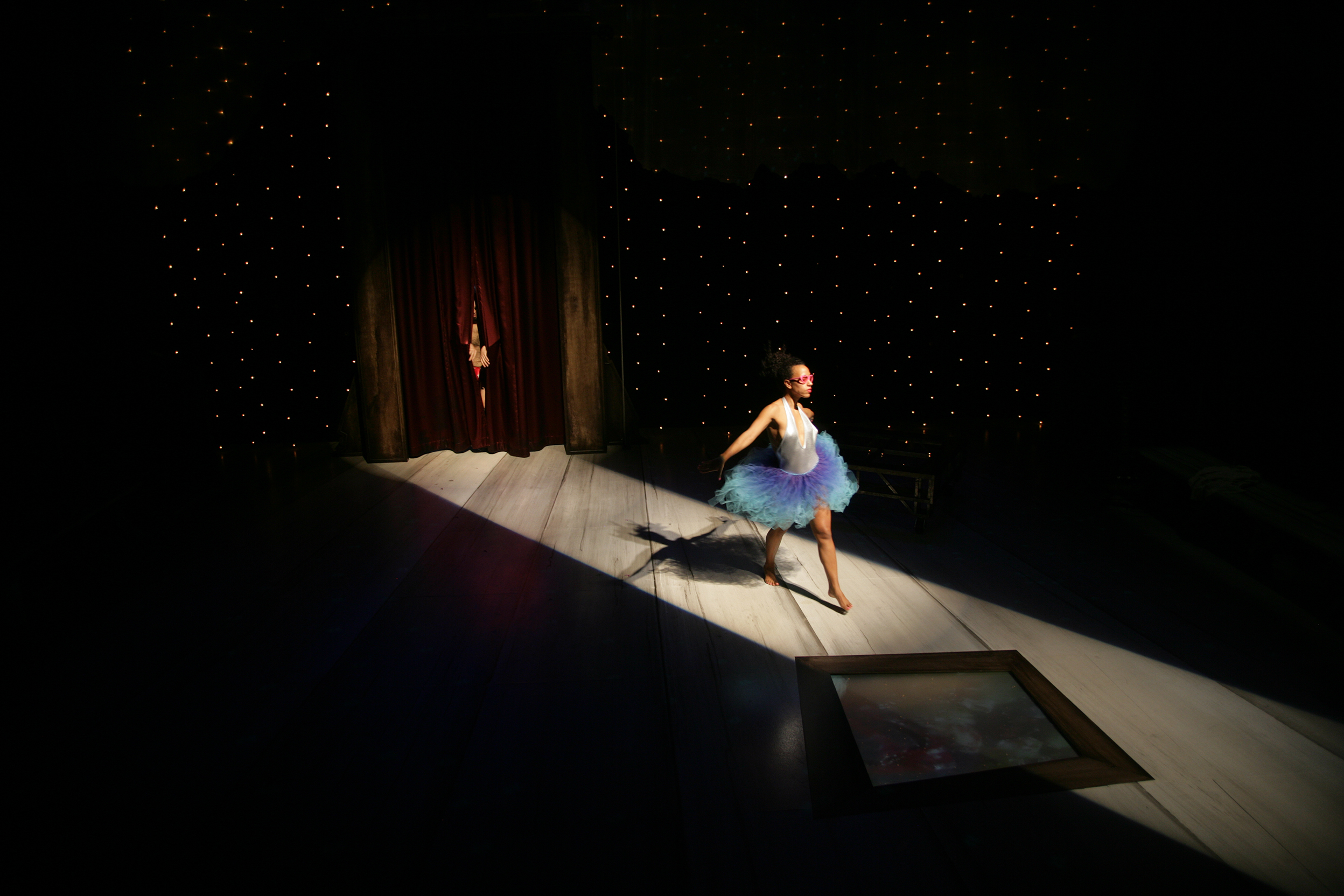 Cold, Empty Terrible, 2014
Lighting Design by Thorn Michaels, MFA 2016
The lighting design program emphasizes dramaturgical analysis, communication with collaborators, and a rigorous understanding of a lighting design process. The curriculum emphasizes the development of both theoretical/thinking and practical/compositional skills. Production work in lighting may occur in the first year, but is emphasized in second and third years, and often includes designing for dance.
What you'll study
MFA Coursework Sample Plan (All design areas)
People