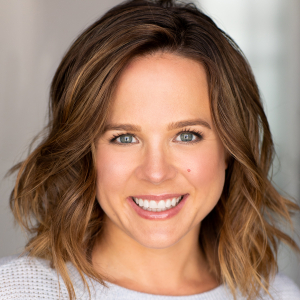 Biography
Lenne is a classically-trained actor with a love for the classics and the contemporary, working all over the US on stage and the many types of screens we have come to love, as well as in voiceover. She grew up in San Francisco and Minneapolis, receiving her MFA in Acting at UW in Seattle. Most recent credits: Kris in Will Eno's The Underlying Chris at Second Stage off-Broadway in NYC, directed by Kenny Leon. Dawn in Broadway's hit musical Waitress directed by Diane Paulus and originated the role for the 1st National Tour. Hamlet in Hamlet at Colorado Shakespeare Festival (nominated for a Henry Award - Best Actress), which was profiled by the New York Times and American Theatre. Other credits include: Fingersmith at A.R.T. directed by Bill Rauch, an all-female Two Gentlemen Of Verona at the Jungle Theatre dir. by Sarah Rasmussen, Juliet in Romeo & Juliet directed by Scott Wentworth and the world premiere of Appoggiatura directed by Risa Brainin both at Denver Center Theatre Company, Anna in Anna Karenina at Capital Stage, and Elinor in Sense and Sensibility at Sacramento Theatre Company. 
Her film/TV credits include "Chicago Med", "Cold Case", "TWENTIES" (Lena Waithe and Justin Simien), Love: As You Like It (Official Selection of West Palm Beach & Seattle True Independent Film Festivals), Jason Headley's The Exchange (Official Selection of East Oregon, Tacoma, Carmel, & Gold Coast Film Festivals), A Night in the Sunlight (Official Selection of Washougal International, 1-Reel, Rawstock & Schweitzer Lakedance Film Festivals), and various 5 Second Films which have repeatedly been featured on the front page of Funny or Die. She starred in "Welcome to Sanditon," the "Lizzie Bennett Diaries" spin-off created by the two-time Emmy winning team Pemberley Digital, which was a 2014 IAWTV Awards nominee for Best Interactive Series, and was featured in "O" magazine.
Lenne is also a singer and songwriter; her debut album, The Heart is the Hunter, is available on Apple Music, Spotify, and Amazon.