Friday, November 20, 2020 -

2:00pm

to

4:00pm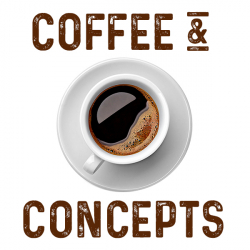 Join us for the first installation in the Center for Performance Studies' 2020-2021 Coffee & Concept series: Representing Actors/Defining Acting: the Role of Arbitration in the Actors' Equity Association with Dr. Ann Folino White.
The Actors' Equity Association has been the labor union representing actors for more than a century. Yet no express written definition of acting appears in the AEA's standard contracts with producers, past or present. Rather, the union (on behalf of its members) and producers enter into employment agreements from the position that what constitutes acting is self-evident. Though what is meant by the literal term "acting" is not a common cause of disagreement, when disputes arise over the actor's job - as a sizeable number have across the last century - the power to define the scope and nature of acting shifts from the artistic realm into the realm of labor relations; specifically, this power is placed into the hands of an impartial arbitrator – a theatre industry "outsider." Using the 2012 arbitration decision that excluded cast members of Compulsion or The House Behind as actors, this presentation discusses how definitions of acting are coproduced via labor relations (i.e. they are not just created/controlled by actors, acting teachers, and acting theorists).
Dr. Ann Folino White is Associate Professor of Theatre Studies and Directing in the Department of Theatre at Michigan State University. Dr. Folino White is editor of Theatre Annual: A Journal of Theatre and Performance of the Americas. Her scholarship on early-twentieth century U.S. theatre, protest, and political performance has appeared in TDR, TPQ, Theatre Survey, and Performance Research. She is contributing co-editor of Food & Theatre on the World Stage (Routledge, 2015). Her book Plowed Under: Food Policy Protests and Performance in New Deal America (Indiana University Press, 2015) received the CLR James Book Award from the Working Class Studies Association. In 2017, Dr. Folino White was named a Michigan Distinguished Professor of the Year by the Michigan Association of State Universities. 
---
The Coffee and Concepts Series considers research about performance, broadly defined.  This free event is produced in partnership with the UW Center for Performance Studies. If you have questions about this series, please contact Stefka Mihaylova, Director of the Center for Performance Studies, at stefkam@uw.edu.