Director of Engagement & Public Information Officer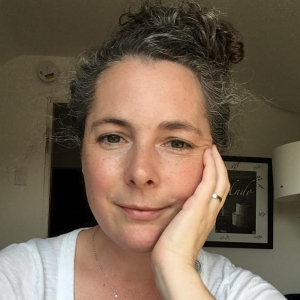 Contact Information
Office Hours:
Mon - Thu 9:00 AM - 5:00 PM
Biography
BA, Drama, University of Washington, 2001
Certificate of Completion, Nonprofit Executive Leadership Institute, Evans School of Public Policy & Governance, University of Washington, 2015
Holly Arsenault is a playwright and arts administrator. She was the director of TeenTix, a nonprofit organization dedicated to ensuring equitable arts access for all teens, from 2005 to 2016. Holly helped TeenTix grow from a small, city-sponsored program into an independent organization and a nationally-recognized model for youth arts engagement. You can learn more about TeenTix at www.teentix.org. At the UW School of Drama, Holly supports students, faculty, and staff through marketing and communications, with the goal of making the School of Drama a place where every UW student can feel a sense of belonging. 
Holly made Puget Sound Business Journal's 2015 '40 under 40' list and was named a 2016 Superhero for Washington Families by ParentMap magazine. In December 2013, Holly was profiled in the Seattle Times/KUOW series '13 for 13,' featuring 13 arts leaders "poised to shape the future of the arts in the Northwest."
Holly is an alum of Seattle Repertory Theatre Writers Group, and the winner of the 2013 Gregory Award for Outstanding New Play and the Seattle Theatre Writers Award for Excellence in Local Playwriting for her play, Undo. Her play The Great Inconvenience was a 2019 Gregory Award nominee. Her play Court was one of four recipients of the 2020 Women Playwrights Initiative Ellie Award, a national competition.
Her work has been produced locally at Annex Theatre, Live Girls! Theater, Seattle Children's Theatre, Pony World Theatre, Bainbridge Performing Arts Center, Infinity Box Theatre, and 14/48: The World's Quickest Theatre Festival. Her plays have been developed and read at Seattle Repertory Theatre, UW School of Drama, Sacred Fools Theatre, the National Winter Playwriting Retreat, and the Women Playwrights Initiative. Nationally, her work has been Florida, Chicago, Detroit, and New Jersey. Her writing has been published in The Dramatist, City Arts Magazine, the Manifesto Series, and Caffé Cino magazine. To read Holly's plays, visit her New Play Exchange profile. To learn more about Holly, read this UW News staff profile.
Professional Affiliations:
Dramatists Guild of America