Professional Actor Training Program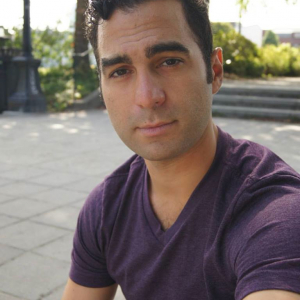 Biography
B.F.A., Acting, Texas State University, 2012
Study Abroad, Royal Shakespeare Company, 2011
Utility Stunt Course, International Stunt School, 2017
Phillip Ray Guevara was born and raised in San Antonio, TX and graduated with honors from Texas State University where he received his B.F.A. in Acting. During his time at Texas State, Phillip directed, acted in, and choreographed fight scenes for over forty productions as well as spending a summer abroad studying with The Royal Shakespeare Company in conjuction with the Shakespeare Birthplace Trust in Stratford-Upon-Avon, UK.
Professional credits include: Cincinnati Playhouse in the Park, Intiman Theatre, Illinois Shakespeare Festival, Titan Theatre Company, and Cincinnati Ensemble Theatre.
In his free time Phillip enjoys listening to music, getting lost, staring at art for way too long, meeting new people, and reading sci-fi/fantasy novels.
Additional Courses
Introductory Shakespeare Workshop, (Guest Instructor) Hamilton Middle School. Seattle, Washington.
International Stunt School, (Assistant Instructor) Seattle, Washington