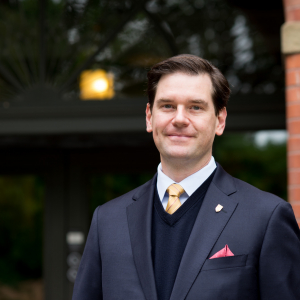 Biography
Mellon Fellowship: "Reimagining the Humanities PhD"
M.A., Theatre History & Dramatic Criticism, Catholic University
B.A., Theatre Arts, Boston College
Summer Program, Abbey Theater, Dublin
Guillaume Tourniaire is doctoral candidate, instructor, and lecturer, who has taught large survey lectures, smaller focused seminars, and online courses, on Theatre Appreciation, Script Analysis, Dramatic Structure, and Theatre History.
His dissertation, "Show Boat's 'Make Believe;' Subversions of Stereotype and Sympathy as Liberalism" explores the manipulations of popular performance forms in musicals as a means of modeling inclusion and redefining full American citizenship.
Guillaume is also a director, dramaturge, and translator who has worked on plays and operettas in Boston, San Diego, and Washington, DC. Last spring, he served as dramaturge for our production of Molière's The Learned Ladies.
This past fall, he returned to UW to teach Theatre History as well as work for the Communications Leadership graduate program, and also to Cornish College of the Arts to teach Musical Theatre History & Analysis and Modern Theatre History & Theory.
Additional Courses
Cornish College of the Arts, Seattle, WA
TH 367: Musical Theater History and Analysis (Autumn 2019)
TH 361: Modern Theater History and Theory (Autumn 2019)
TH 367: Musical Theater History and Analysis (Autumn 2018)
Catholic University, Washington, DC
Drama 202: 17th C. French Neoclassical Theater (Spring 2014)
Drama 202: 17th C. French Neoclassical Theater (Autumn 2011)
Professional Affiliations:
Association for Theatre in Higher Education (ATHE), Literary Managers and Dramaturgs of the Americas (LMDA), Mid-America Theatre Conference (MATC)