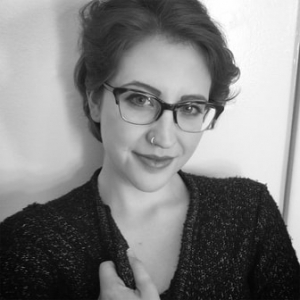 Contact Information
Office Hours:
W/F 11AM-12PM via Zoom or by appointment
Biography
M.A., Literary and Cultural Studies, Carnegie Mellon University, 2018
Honors B.A., Theatre Studies, University of Utah, 2017
Honors B.A., Writing and Rhetoric Studies, University of Utah, 2017
Catherine Heiner is a doctoral student in the School of Drama at the University of Washington. Her work as a dramaturg has included productions of As You Like It, American Idiot, Self-Defense or Death of Some Salesmen, The Wolves, and the world premier of An Evening with Two Awful Men. Her research interests include theories of affect, performances of socially deviant behaviors, and the relationship between performance and community. She hopes to use this work to develop practices for audiences and practitioners to create meaningful work without causing harm.