Head of History, Theory, and Criticism, Undergraduate Coordinator
Professor, Theatre History
Donald E. Petersen Fellow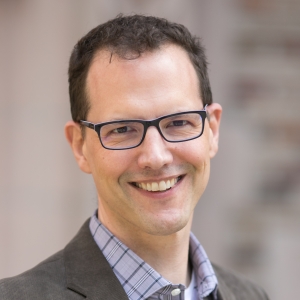 Contact Information
Office Hours:
11:30am - 12:30pm MW or by appointment
Biography
Ph. D. University of Minnestota
MA University of Minnesota
BA Augsburg College, Minneapolis
Scott Magelssen is a Donald E. Petersen Fellow, Professor, Head of History, Theory, and Criticism, and Undergraduate Coordinator in the School of Drama. He holds a PhD in Theatre History, Theory, and Dramatic Literature from the University of Minnesota, and teaches Theatre History and Performance Studies. His most recent book, Performing Flight: From the Barnstormers to Space Tourism, was published by the University of Michigan Press in 2020. He is the author of Simming: Participatory Performance and the Making of Meaning (2014) and Living History Museums (2007), and co-editor of Enacting History (2011), Theatre Historiography: Critical Interventions (2010), and Querying Difference in Theatre History (2007). He is the Editor of Southern Illinois University Press's Theater in the Americas series and co-edits the website theater-historiography.org with Henry Bial.
Additional Courses
Spring 2017 - Museum 558, Museum Theatre and Performance
Professional Affiliations:
American Society for Theatre Research (ASTR); Mid-America Theatre Conference (MATC); American Theatre and Drama Society (ATDS); Association for Theatre in Higher Education (ATHE); International Museum Theatre Alliance (IMTAL)