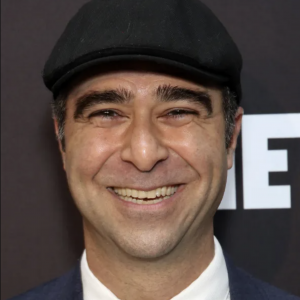 Biography
BA, Theatre, Western Washington University, 1999
MFA, Acting, University of Washington, 2007
In four seasons at Oregon Shakespeare Festival: Cleon, Cerimon, Pirate and Ensemble in Pericles; Ali in The Happiest Song Plays Last, Trinculo and Ensemble in The Tempest, A Ghost, Professor Aman, Policeman and Ensemble in Water by the Spoonful, Oswald in King Lear; French Gentleman, Roman Captain in Cymbeline; Fight Captain for King Lear, Cymbeline; Don Montague in Romeo and Juliet; Pandarus in Troilus and Cressida; Fight Captain for The Tempest, King Lear, Cymbeline; Black Swan Lab (2014).
Other theatres: Aftermath (NYTW, international tour); The Kite Runner (world premiere, San Jose Repertory Theatre; Arizona Theatre Company); Mary Zimmerman's Arabian Nights (Arena Stage, Berkeley Repertory Theatre, Lookingglass Theatre Company); Lidless, Inana (Contemporary American Theatre Festival); Twelfth Night, Romeo and Juliet (Seattle Repertory Theatre); Love's Labour's Lost, The Three Musketeers (Colorado Shakespeare Festival); The Persian Quarter (Merrimack Repertory); The Poetry of Pizza (Virginia Stage Company); Vestibular Sense (world premiere, Mixed Blood Theatre); Romeo and Juliet, Macbeth, Much Ado about Nothing, Othello, The Taming of the Shrew, As You Like It, The Comedy of Errors (Lake Tahoe Shakespeare Festival); Measure for Measure (Seattle Shakespeare Company); The Tempest, The Glass Menagerie (Idaho Repertory Theatre); Much Ado about Nothing (Wooden O Theatre); Volpone, Henry IV, Part One (GreenStage); Sideman (Interplayers). 
Film/TV: Smash, Law & Order: CI, The Jew of Malta, Anniversary, The Blacklist, Funny Face.