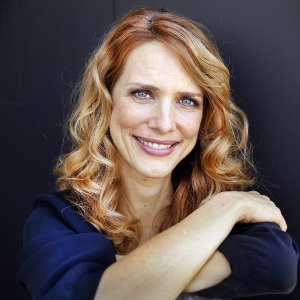 Biography
Lynn Shelton was best known for her prolific work on independent films such as Humpday and Sword of Trust, and her work on TV series such as Madmen, Fresh Off the Boat, Love, and GLOW. In addition to being a writer and director, she was also an actress, a producer, and an editor. Her works as a writer and director of independent films, intimate serio-comic dramas focused on relationships and family, often with complicated women at their centers.
She won many awards for Humpday; a recipient of the Revelations Prize (Deauville Film Festival, 2009), Best Director (Gijón International Film Festival, 2009), Special Jury Prize (Sundace Film Festival, 2009), and John Cassavetes Award (Film Independent Spirit Awards, 2010). She won the Best Screenplay (Gijón International Film Festival, 2019), the Audience Choice Award for Best Narrative Feature (Sidewalk Film Festival), and the Founders Prize for Best US Fiction (Traverse City Film Festival, 2019) for her work in Sword of Trust. Other awards include her work in Outside In (Signis Award, Washington DC Filmfest, 2018), My Effortless Brilliance (Someone to Watch Award, Film Independent Spirit Awards, 2009), Your Sister's Sister (Directors to Watch, Palm Spring International Film Festival, 2009), We Go Way Back (Grand Jury Prize, Slamdance Film Festival, 2006), and Laggies (Local Audience Award, Tacoma Film Festival, 2014). Her works has been nominated 15 times with 2 nominations for the Primetime Emmy Awards and Black Reel awards for Television for her work in Little Fires Everywhere.
Ms. Shelton attended Oberlin College before returning to the Pacific Northwest to attend the University of Washington School of Drama where she received her BA. She received her MFA at the School of Visual Arts New York City.