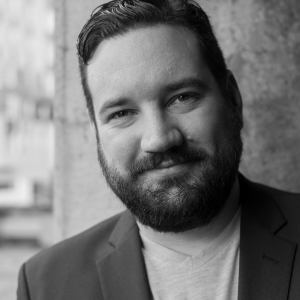 Biography
B.A. Theatre Arts, University of Oregon, 2018
After serving as a linguist in the US Army for several years, Michael left the military behind in 2014 and pursued theatre. He graduated with a B.A. from the University of Oregon in 2018. He received the National Award of Excellence in Scenic Design from the Kennedy Center American College Theatre Festival in 2019.
Magic of the soul; that is what it is. Theatre is the last home to magic for me. It may sound cheesy but bear with me. I have given so much of my life to fruitless causes, fighting wars I did not believe in, carrying deep remorse and guilt. I have lived through traumas that no human should ever have to. I've seen horrors that destroy minds, reached rock bottom multiple times, been abused and completely broken. Yet, there is a place where family is created, our horrors become vessels for our dreams. This place has endless possibilities, stories, and manifestations. It is a wonderful world that needs no box, no planning and can blossom from nothing. This place is my home, my place of refuge and my playground. 
MISSION STATEMENT
Art is the simplest and most complex form of communication. When I create something I hope that it speaks across all other constructs. I desire a connection with my viewers to establish a richer world for myself and them. My dream is to bring beauty, inspiration, acceptance and voice to others while presenting them with questions for personal growth.