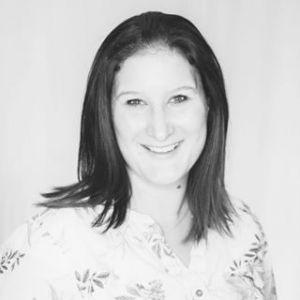 Biography
B.A., Theatre Arts Education, Brigham Young University, 2012
B.A., Spanish Teaching (Minor), Brigham Young University, 2012
Kristie strives to represent a world on stage as diverse as the world we live in. From classics to new works, devised pieces to musicals, she explores the world with fierce curiosity and a passion to make it better for all. For Kristie, theatre is an art that connects us to each other as we explore a story together. It is a venue for self-expression as it invites us to sit in communion with one another. Kristie's unique talent and interests allow her to effectively explore multiple forms of performance including movement-based theatre, classical theatre, contemporary theatre, new works, musicals, adaptations, devised work, and film.
Kristie is the proud mother of three bright daughters and a fierce advocate of parent artists in the theatrical profession.
As a theatre educator, Kristie has directed and coached over 3,000 students. Her projects include devised pieces about social issues including bullying, teen suicide, life as a teenager, how to find and keep happiness, and finding the joy in life through comedy. One of her most fulfilling projects was working with the Deaf community and producing The Lion King, Jr. with ASL shadow interpreting. Kristie served on the Utah Theatre Association board for two years and was on the Utah Advisory Council of Theatre Teachers (UACTT) board for 3 years. Kristie received Director of the Semester and Theatre Education Student of the Semester while at Brigham Young University. She was named the UACTT Novice Theatre Teacher of the Year in 2015 and was named one of the Educators of the Year in 2018 for the Jordan School District.
Professional Affiliations:
Member of Statera Arts, Member of PAAL