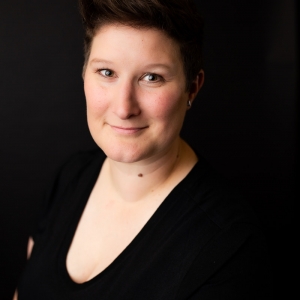 Biography
B.A., Theatre Arts Education, Brigham Young University, 2012
B.A., Spanish Teaching (Minor), Brigham Young University, 2012
Kristie is a director, filmmaker, writer, and storyteller raised in the beautiful Salt Lake Valley. Kristie is excited by plays from various eras that exist in conversation with our world today, point to current events, and help us gain a greater perspective on our diverse world. 
Creatively, Kristie writes screenplays and short stories, devises shows, and writes songs and tells choose-your-adventure style stories with her 3 fierce daughters. Kristie spent 6 years teaching youth theatre and directing around the Salt Lake Valley before attending UW. One of her passions is mentoring young artists on their own journeys.
Kristie loves solitude in nature and pretending to be amazing at yoga (favorite position is deep breathing in Shavasana). 
UPCOMING PROJECTS:
dis/re/connection A New Performance Piece March 5-7 UW Drama YouTube RSVP FOR FREE LINK HERE
Accidental Death of an Anarchist by Dario Fo April 8-11 GET TICKETS HERE
Professional Affiliations:
Member of Statera Arts, Member of PAAL